The Mission is Simple:
serve delicious, affordable food that guests will want to return to week after week.
Rich with woods and traditional décor, a step into Himalaya Restaurant is reminiscent of a step into a Tibetan monastery perched high in the mountains: The greeting is warm, the soup is hot, and you've arrived at the place you're meant to me. 

Proudly recognized as a multi-year repeat winner of "Best Indian Food in Ventura County", Himalaya is also a California Green Certified business committed to sustainable best-practices. Our large diverse menu showcases delicious cuisines from India, Tibet, and Nepal and holds many vegetarian, vegan, paleo, keto and gluten-free dishes! Everyone is welcome here and every diet too!

Starting June 20th, our Dine-In service returns strictly by reservation only. Seating has been reconfigured for safe spacing and each of our locations offer outside patio seating options. We are following a great many new protocols to ensure we can safely serve you, and we ask that all guests follow any posted signs or instructions. Easy "contact-less" Carry-Out and our in-house Delivery services are also available and encouraged. Thank You!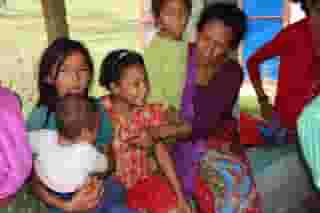 Giving Back
We're a proud member and sponsor of the Shaping Young Minds Foundation. Based in Westlake Village, CA, this grassroots non-profit is doing phenomenal boots-on-the-ground work improving the education and hygiene of underprivileged children in some of the most rural areas of Nepal.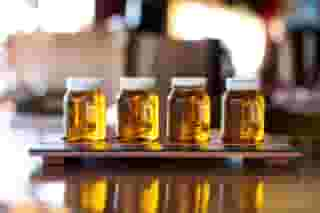 Happier Hour
Let's be honest, some hours are just a little better than others - like that hour right after work!! That's why we offer Happy Hour deals from 5:00-6:30pm Sunday-Thursday featuring select beers, wines and appetizers for just $5 each! So trek in, relax and be happy!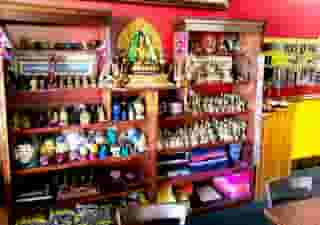 Nepali Handicrafts
Each of our locations features a rotating selection of handicrafts from Nepal and Tibet available for purchase. From brightly color prayer flags and jewelry, to Tibetan singing bowls and traditional statuettes, there are many delights to be discovered! Perfect for gift giving or to just take home a piece of Nepal to call your own!
Our Locations
Visit one of our two locations in Southern California! Additional locations opening soon!